Historical:
I joined the RAF in 1960, straight from Grammar School (remember them?), as an apprentice Airframe Fitter, spending 3 years at No. 1 School of Technical Training, RAF Halton in Buckinghamshire - one of Lord Trenchard's Brats as we were known to the grown up Air Force.
It was at Halton that we clueless kids were turned into skilled tradesman under the aircraft engineering apprentice scheme. Our crowd of around 200 souls (known by group as an Entry) was the 96th such Entry in the program, hence the RAF96 theme.
Above you can see our Entry shield. If you want to know the story behind the shield click on it now (it is a live link) and after reading about it you may like to explore the rest of The 96th Entry website, which I look after in perpetuity. There are some interesting things lurking on there if you can find them e.g. stained glass window and purple fountains and a book entitled 'And Then', which tells a bit about some of our lives after we left training.
The 1st Entry, by the way, was trained way back in the early 1920's, so we have a proud heritage.
After graduating as a Junior Technician Airframe Fitter I spent 24 years in the RAF, leaving as a Chief Technician - Airframes, with specialist cross training in all other aircraft trades upon selection as an Aircraft Servicing Chief (Crew Chief) on Handley-Page Victor K.Mk2 Tanker aircraft, flying with them all over the world. I also did a spell on Recruiting Duties and was a Technical Author.
After that I did another 25 years in the aircraft industry at Marshall of Cambridge, working initially in Technical Publications, then in Product Support looking after many aircraft and system types, before ending up as Delegated Design Authority for MoD Airfield Arrestor Gear (RHAG and (PAAG) - similar sort of kit as you will have seen on aircraft carriers for stopping scary fast jets on landing.
I am now retired with Model Railways as one of my several hobbies.
ROB'S RAILS

Welcome to my model railway world
Use the menu to your left to explore my site. If you want to contact me my details are on the Contact page.
There will be an expanding series of picture albums in my Gallery, eventually showing my small fleet of locomotives and rolling stock and some of my layouts (past, present and future).
I will also progressively include Wiring Diagrams and details of past projects that you may find useful.
In addition there is an on-going series of How-To write ups that may help you to carry out similar projects - see my Articles page.
I have undertaken a series of Teardown Reports for all the Hornby kit I have, which includes hard to find information about piece parts and tells how to access the innards of these units.
Latest addition is a section for product reviews.
Please note that this site is very much work in progress hence some content may be good, some a tad incomplete or just bare bones for now.
Please check back occasionally to see what else I have added.
You will also find me on most model railway forums under the nom-de-plume RAF96, giving members the benefit of my opinion. Please be aware that I can be as right or wrong as the next bloke, so take heed of what other 'experts' are saying before you rely totally upon my word.
Enjoy - Rob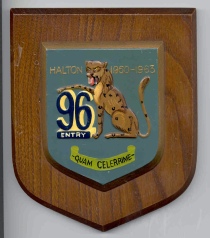 Last Updated 11 July 2019
Site Relocated 2 January 2019